Standard auger screws
HD series
The movable auger screw. Flexible. Strong. Varied.
In larger operations, operation communities or operations with several operation units, a movable auger screw is a very flexible solution.
In particular when several trailers are in use for seeds and manure transport, the movable auger screw is a low-cost alternative. Instead of be able to procure several fixed-mounted auger screws, the movable screws can be easily and quickly refitted by only one person from trailer to trailer.
By tractor or pick-up, the movable auger screw can be quickly implemented on another operation. Contrary to this, straight or lateral auger screws need to be dismantled in a complex manner, loaded and reinstalled.
The flexible options of use, thereby make them an all-rounder. Fitted with a robust carriage, spring-based axis, road permit and lighting, the transport behind a trailer is very easily resolved. Movable auger screws with a length of 8 m can also be used within operations as an alternative, e.g. for loading grain on trucks.
Benefits:
low stand times
high impact
no cumbersome refitting
also suitable for use within operations
Products:
HD 722 VT
HD 822 VT
HD 826 VT
HD 922 VT
HD 926 VT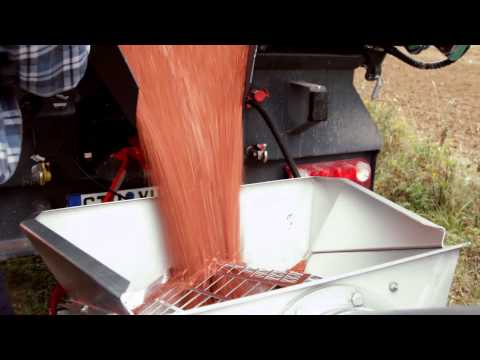 Technical data
Diameter: 170 mm, 200 mm, 220 mm
length: 6.50 m or 8 m
Power: 35 t/h, 50 t/h or 75 t/h
Execution: stainless steel (1.4301) complete, combination from stainless steel cover with galvanised steel coil
reinforced double coil standing on handle in the catchment area
robust galvanised carriage with car tyres
height adjustable via winch
2 x 6.00 m flexible hydraulic hoses with coupling
Drive Hydraulic engine with stop cock
Additional stop cock at the discharge end

optional: road permit with 25 or 40 km/h with DEKRA papers